With one simple google search you can't miss that there is no limit to strategies to grow your business. However, what takes a strategy from theory to certainty is your level of money-making activities and your mindset. So it is safe to assume that if you are struggling to grow your business, the first two places to focus are your money-making activities and your mindset.
Increase These Money Making Activities and Grow Your Business
What are money-making activities anyway? Well for any business these are activities that promote customer acquisition, recruitment, and training of staff to provide service and satisfy customers. This is also similar for network marketing where customer acquisition, recruitment and retention of team members leads to increased product sales and residual income. They must be specific and produce results when practiced daily.
Customers and recruits are important for a well-rounded and sustainable business in network marketing. It's an personal preference of which to start with and some even start off tackling both. No matter which you choose, the 3 money-making activities necessary to grow your business are the same: prospect, follow-up, retain. This goes for customers and team members alike.
GET LEADS WITH FACEBOOK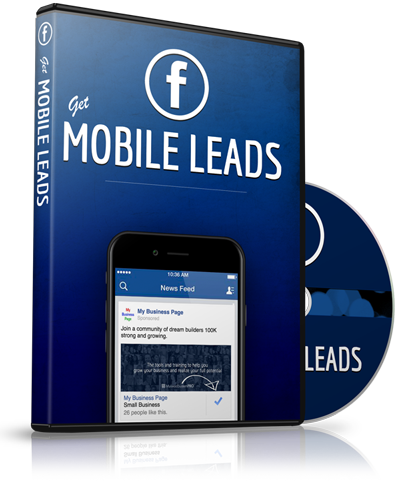 FREE TRAINING: 95 Min. Video Exposes how Anyone Can Get .25 Cent Leads for ANY Business with FB Mobile Ads Platform.
As briefly mentioned earlier it's possible to do this in a variety of different ways, implementing various strategies. No matter which strategy you choose (ad campaigns, social media marketing, cold calling, networking events, email marketing, etc.) make sure that prospecting, follow-up, and retention tasks are well represented.
Best practice for your happiness and to grow your business is to choose a strategy that works for you. Find a mentor that is building their business the way you would want to build yours and model what they have done. This also goes a long way in helping your future team members get their first sales and sign-ups. You will more readily be able to duplicate and pass on a process you believe in or that fits your strengths to your team.
Develop Your Mindset and Grow Your Business
The next activity that is directly correlated with your businesses growth is mindset. Mindset is just as important as money-making activities because without a growth mindset, the money-making activities will never get completed. Weeks, months, and years could go by with no significant business growth. So, how do you develop your mindset to grow your business? Just like with money-making activities there are specific tasks that will produce results when practiced consistently.
There are a number of different ways to grow a positive mindset. However, awareness and knowledge are prerequisites. Awareness means that you realize you can improve. Some entrepreneurs think they don't or won't have an issue with this. However, growing your mindset to optimize for success never hurt anyone.  Even those who think they got this covered will realize mindset work eventually becomes necessary when their business hits a plateau. A mindset that can overcome obstacles and thrive outside of its comfort zone is needed to get over those rough patches.
Knowledge is also power. What are helpers and hindrances to a positive mindset in your life? How can you increase the helpers and eliminate the hindrances? First things first, be discerning about the information you consume because we are what we thing about. With that in mind, below is a list of mindset growth focuses that most entrepreneurs build and guard to reach high levels of success.
RECRUIT MORE - EARN MORE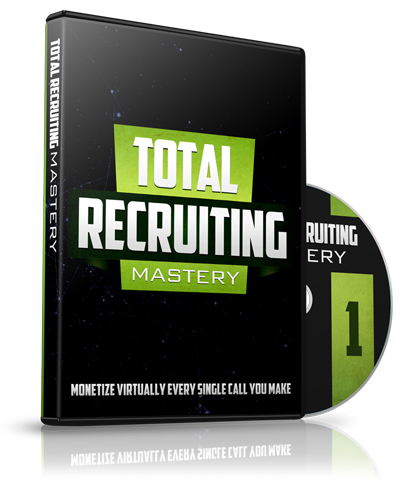 FREE Training: How a 7-Figure Earner made his first $100,019.32 with his Online Business - Prospecting Secrets Revealed!
Areas of Mindset that Support and Grow Your Business
The following characteristics indicate a positive mindset. Focusing to increase your ability to do any and all the following, sets a foundation for sustained business growth.
Asking for what you want

Personal resilience

Adaptability to change

Ability to self-motivate

Capacity to create a positive environment

Skill to persuade and influence others

Ability to organize and breakdown large projects into small goals

Identify and correct self-limiting behaviors
Working on these traits, and others, is what elevates the level of success for many entrepreneurs.  This comes with experience, practice, and time.  It is not easy to transition from an employee mindset to that of an entrepreneur but there are plenty of examples of those who have done it by incorporating specific activities detailed in the next section.
Mindset Activities to Grow Your Business
Now that some common assets are identified, what are mindset activities that support growth in these areas? Well it's anything that allows you to learn and follow that learning up with action.
Below are some activities you can start, or continue practicing, to arm yourself with an optimal mindset to tackle the world of business and marketing.
Reading Spiritual/Inspirational Writings
Spiritual and inspirational texts provide wisdom and encouragement. We all are capable of achieving whatever we set our minds on but often need reminding. Day-to-day challenges can knock us off our game and these type of messages help to shift our mindset back to a productive and positive place. 
Meditation/Pray
This activity piggybacks off the previous. During this time you can reflect on what you have read or listened to, ask for guidance, and de-stress. As an entrepreneur you will inevitably encounter stressors. So it's imperative to have a routine that allows for quiet time and reflection to reduce stress. Don't wait for the right time to magically appear. Most people must be deliberate and take that time.
Unless you are doing exactly what you want to do in life and at the level of success you want, then you should give personal development a chance. Personal development is not just for your business and can positively affect all areas of your life. Think about the times when you are not challenging yourself, not learning, not growing, and not getting better and better. How do you feel during those times? Incorporating a few pages of reading every day or two can boost your mood and outlook on life.
The act of continuously educating yourself about your industry, marketing, and sales techniques is one of the most important activities to get in the habit of doing. It's as simple as reading a book or two a month. One of the most helpful technological innovations to come about is the ability to listen to books on your phone or in the car, multi-tasking on the go, take advantage of these tools.
Exercise
Taking time to incorporate healthy activities shouldn't be but on the back-burner. Get physical in whatever way you find enjoyable. This could be a simple walk around the block a few times. Again, here is another place where you could consider multi-tasking. Many forms of exercise are accomplished while reading or listening to mindset building content.
Healthy eating
So many of us consume food as an afterthought. But what we put in our bodies directly affects how we perform (in addition to quality and quantity of sleep). Consume a diet full of processed food, sugar, and simple carbohydrates then be prepared to feel sluggish and struggle to get important tasks checked off your list. Everything you but into your body either contributes to your health or detracts from it. There are tons of healthful diets to choose from but the two common elements in just about all of them is lots of water and vegetables. You can't go wrong when putting those kind of natural energy sources into your body. Download a guide to more natural energy hacks.
Community
Surrounding yourself online or offline with like-minded entrepreneurs and marketers helps to reinforce positive messages. This also provides inspiration on strategy and next steps to move you along the path to your goals. You can find offline networking groups (try Meetup.com to find people in your local area). For online communities you can check just about any social media platform you are most comfortable using and search for groups and pages that promote the type of messages and information you want to consume. A couple of great places to start are Facebook and LinkedIn. You may also want to get involved in a group mastermind. Diane Hochman, the queen of attraction marketing, runs a great mindset mastermind group that gets rave reviews.
Mastering your money-making activities and developing your mindset is the 2 ingredient recipe to grow your business. What activities will you commit to implementing today? If you are not sure what your money-making activity list should look like, take a 10 day risk free trial of My Lead System Pro and learn the top earner strategy to build, engage, and sell to that audience.  The back office has all the tools to get you started. You can watch this video to learn more and sign-up.